Why Phonon?
Backed by exceptional power of Machine Learning and Artificial Intelligence, Phonon offers intelligent, modern, proactive outbound and inbound engagement solutions.
Consultative Approach
With our customer focused consultative approach, get bespoke and tailor-made solutions to your problems. Get a detailed diagnosis of your automation quotient and strategic recommendations to address your key needs.
Scalable & Secure
Get a streamlined communication experience with us. Compliant with PCI DSS 2.0 security standards, our solutions answer all your needs in one scalable unified suite. With us, you really can have it all!
Seamless Integrations
Enhance connectivity between data, applications and devices with our easy API integrations. Operate seamlessly with the world's best AI platforms including IBM Watson, Google Cloud & DialogFlow, Microsoft Cortana and Amazon Web Services.
Machine Learning
Get the best in class end-user experience with our machine learning add-ons that let you meet all your communication needs – now and for the future. The world is transforming, we play a big role!!
Our Solutions
We help businesses scale their contactability with our Intelligent IVR, Proactive Outbound Engagement, Visual IVR, and Contact Centre Automation products. We have simple solutions for your complex problems!
Advanced Features
From an intuitive Flow Designer to global AI integrations, our advanced features have what it takes to help your business grow.
Flow Designer
Create and modify IVR flows with ease using an intuitive and user-friendly flow designer. Make changes on the fly with an effortless flowchart based, drag & drop interface.
AI Integration
Ready integrations with global AI providers including Google Cloud, IBM Watson, Microsoft Cortana and Amazon Web Services.
Machine Learning
Leverage our machine learning skills to create predictive automation systems for customer queries. Our industry-specific pre-processors and ready flows ensure that you always have the best AI and ML capabilities.
Easy API Integrations
Our simple APIs cover all aspects of system integrations and 3rd party data exchange. Connect all your vital applications into a platform that meets critical needs and bolsters functionality.
Enhanced Agent Productivity
Leverage features like skill based routing, queue management, prioritization etc. to enhance the productivity of your agents handling customer calls & chats.
Reports & Analytics
Monitor real-time dashboards & analytics to gain insights into all the customer interactions. Easily analyse and visualize all the call data with our detailed reports.
Industries
From Travel & Aviation to Automobile & OEM, your industry's communication system is determining your future. Grow better with us!
What Our Customers Say

"Customer focused! A strong partner to streamline our customer communication. Phonon's engaged constructively and ensured well-defined automation!"
Manoj Dharmani
Vice President - Sales and Marketing
Go Air

"Phonon's systems handle close to half a million customer interaction opportunities for us every month! Scalable solutions, customer centricity, integrity, and proactive solutions are their key differentiators!"
Thomson Thomas
Executive Vice President - Technology
HDFC Life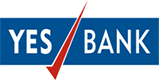 "YES BANK Ltd became a Phonon client in 2015 and we are impressed with their services. The staff at Phonon is knowledgeable, courteous and most importantly available. When it comes to the outbound solution and support services, Phonon offers a proactive and complete solution. We are pleased to extend recommendation for Phonon."
Samir Khurana
Senior Vice President - Sales Alternate Channels
Yes Bank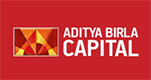 "Loan Bot is a really innovative service which has helped us to create a differentiated customer experience and has helped cut down costs on traditional customer service models. Interestingly it has also shown promise on customer lead acquisition as well!"
Prosenjit Aich
Executive Vice President & Head Digital Finance
Aditya Birla Capital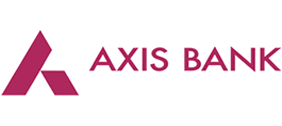 "Phonon's Click-to-Call service has provided a very high connectivity rate for our credit card leads. The instant connect feature of the Click-to-Call Solution helps us in reaching out to the prioritized leads in near real-time and boost our lead generation 2-3X. With their customer-focused consultative approach, Phonon truly goes above and beyond to deliver an exceptional solution."
Suresh T Mudaliar
Assistant Vice President - Digital Sales
Axis Bank