DTMF Clamping
Dual Tone Multi-Frequency or DTMF enables phone users to enter their details via telephone keypad. In simpler words, these are the beeps or touch-tones that we hear while pressing digits on the keypad of the phone during a connected call on your cell or when we dial using one of the traditional touch-tone phones.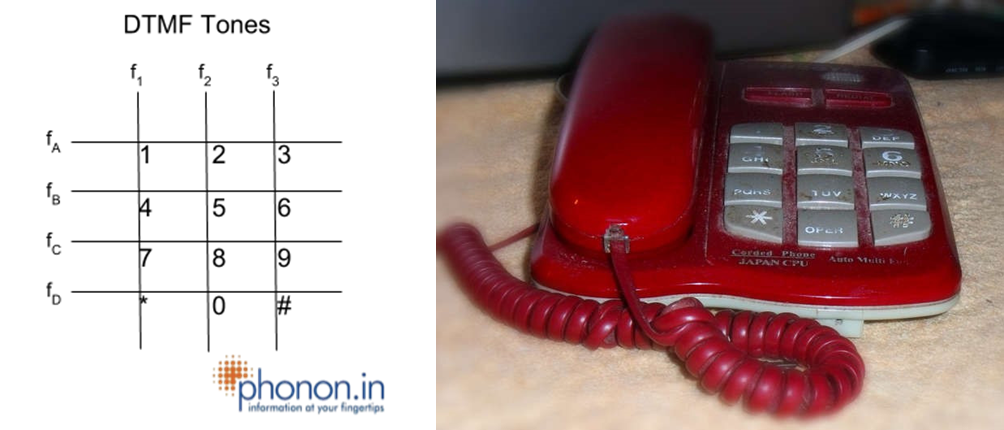 These tones most often go as in-band signals. That means, these just go as normal sound waves (maybe a great mimic could copy and simulate these 🙂 ) on a telephone call. However, there is a functionality by which telecom systems hide these signals. This concealing of these tones is called DTMF Clamping.
DTMF Clamping depending on where it occurs can be beneficial or harmful.
Beneficial – usually done through the deliberate clamping
In deliberate DTMF Clamping, the systems are configured to prevent any DTMF signals to be heard between users of a phone. One of the use of such deliberate clamping is in Credit Card Payment Acceptance systems over phones, or what are also called Payment IVR systems.
In such a scenario, a customer is on a call with a sales agent at a call center and wishes to make a payment. The sales agent conferences the call to a Payment IVR system for a guided payment collection system. In such a case, when the customer presses the card number or the expiry date or CVV data on the phone, a clever uncontrolled agent might be able to decode these keys using a DTMF Decoder (usually not possible in controlled call centers but still a risk). And therefore DTMF Clamping comes as the savior.
This can be configured on ACDs / Switches at call centers. DTMF tone will be removed from the audio stream automatically and the DTMF will not pass to the customer service representative.
Malefic Effects of DTMF Clamping
Have you ever made a call onto an IVR system or a menu system from your phone and the tones you press are not accepted by the system? The IVR in such a case just goes on repeating. Though very rare, use a system long enough and this will happen. This is happens in new age systems, where DTMF instead of being sent as in-band signaling, is sent as out-of-band signaling. When I make a call to you it goes from my telecom operator, through certain intermediate networks and finally to your telecom operator who connects call with you. Imagine the number of hops, and even if the out-of-band signaling fails in any of these new age systems, DTMF Clamping is prone to occur on a random basis. This usually happens in public telephony networks that use NGN (or Next Generation Networks) for switching and those switches are not 100% well connected.
About Phonon
Phonon is India's first multi-modal customer interaction automation company. Our clients include India's top banks, airlines and some of the biggest companies in the travel and hospitality sectors of India and Gulf Countries.
Our products help businesses with lead generation and pre-qualification, customer acquisition and customer lifecycle management. Our award-winning product suite has been proven to increase lead first-time contact rate by 2x, lead qualification rate by 2.5x and increase first-time contact rates to 75%+ with 95%+ final contacts. We automate 1 million+ daily customer interactions over voice, SMS, and email and provides flight reschedule information to almost 60% of Indian flyers.
Our solutions portfolio include: Instant Call Back Solutions ( Click-to-Call™, Missed Call-to-Call, SMS-to-Call, DealerConnect/RM Connect), Inbound & Outbound Connectivity Solution (IVR & CALL Center Solution – CCNow™ & Unified Multi-lingual Communication Platform) and Interaction Automation Solution (Voice + Chat AI Bot & Predictive Interactions). Phonon's solutions and products are designed to boost topline, reduce costs and ensure customer delight.